Sale!
Falcon FRC2 2 Drawer Fire Resistant Cabinet (individual lock)
FALCON FRC fire resistance cabinets satisfied the criteria in accordance to Japanese Industrial Standards JIS-1037:1981 for a one hour duration at 1000 degrees Celsius. Please be advised that temperature of 1000 degree Celsius can only be obtained in a furnace or in the oil rigs fire only. Therefore under any normal high-rise building & shop house building fire, the fire resistant cabinet can easily resist more than 3 hours.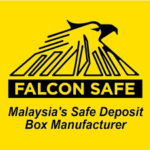 Description
Pre-Order: Estimate Waiting Time 6 weeks
Specifications:
Model: FRC-2
Dimension (external): 825H x 525W x 755D mm
Dimension (drawer): 302H x 383W x 643D mm
Weight: 195kg / 429lbs
Fire Resistant: 1 Hour (JIS rating)
Locking System: 2 Keylock + 1 Keyless Combination Lock (Individual Locking System)
Accessories: c/w 2 pair of operational keys
Warranty:
1 Year Warranty on Locking System.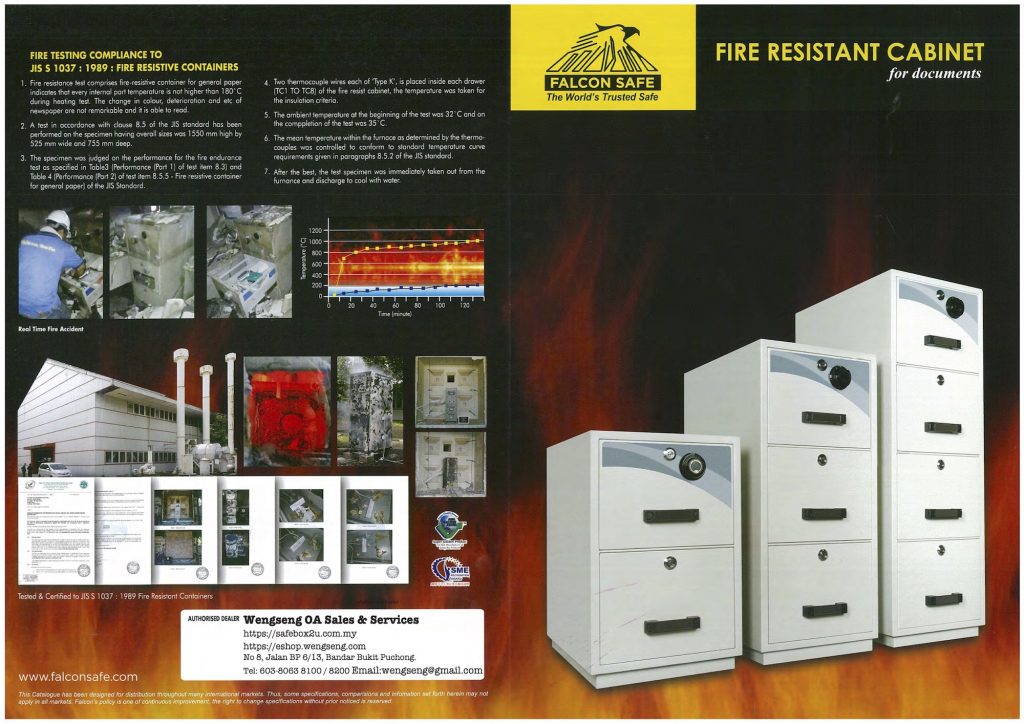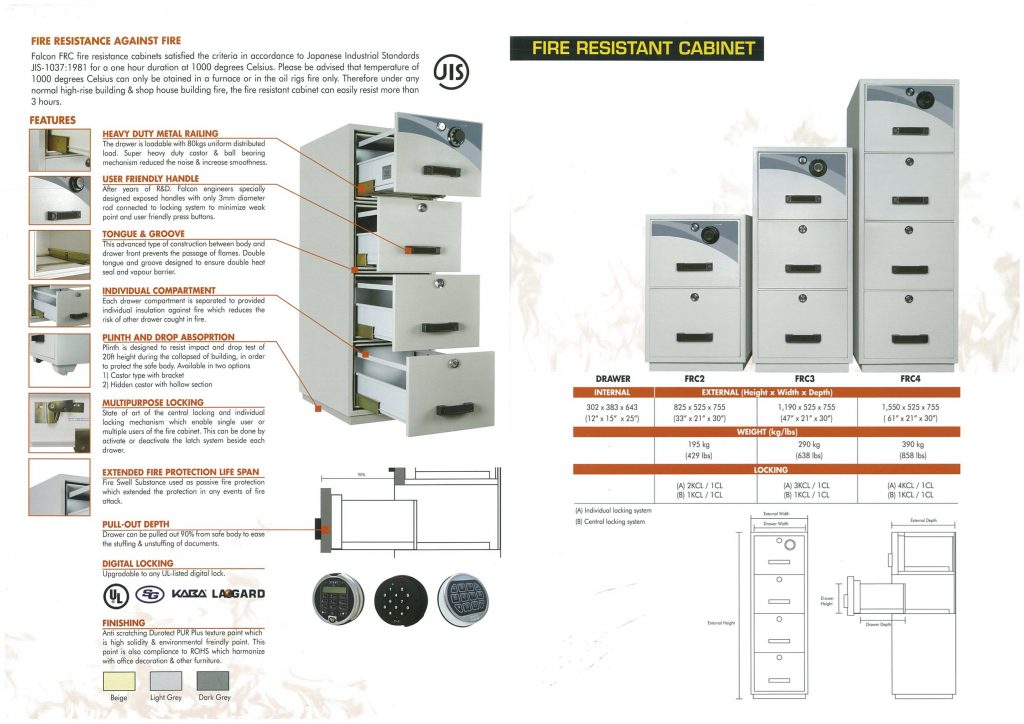 Falcon FRC Catalogue Page 1
Falcon FRC Catalogue Page 2
Falcon FRC-2 Fire Resistance Cabinet Individual Lock