Philips Easykey Alpha Fingerprint Digital Door Lock
RM2,188.00
With the simplicity brought by speedy unlock and auto lock and the safety ensured by dual verification and C-grade lock cylinder, Alpha is a solid choice for a smart life. The ergonomic design even makes it a pleasure to push the door open.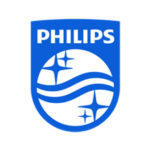 Description
Wonderful life starts from a
Full automatic: more safety, more freedom
Intuitive push-pull use
System wake-up by manual touch
Auto Locking Function
Enjoy the reassurance after you close the door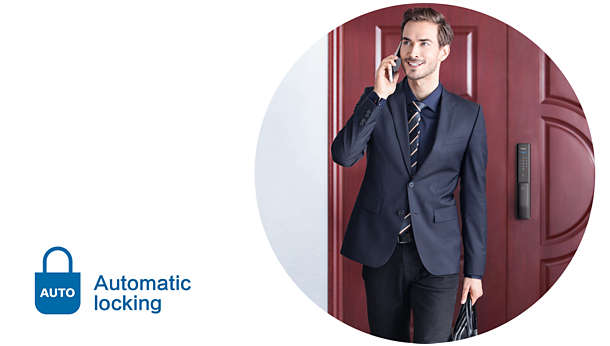 Philips EasyKey Alpha employs full automatic mortise. Without the need for any extra action, the deadbolt will spontaneously pop out after you close the door. If the door is not locked properly, the mortise will give an alarm to remind you of the door lock status.
C grade lock cylinder: Higher reliability and security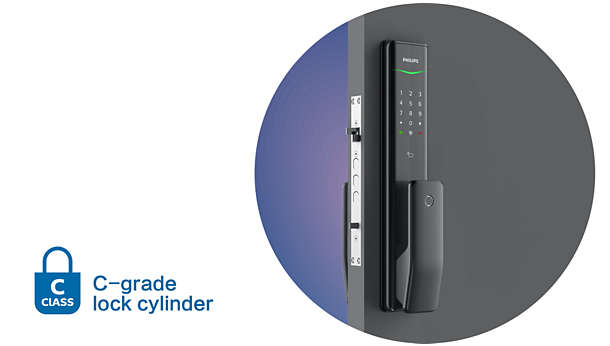 Lock cylinder is the key component that controls the opening of the lock and is compared to the heart of a lock. C grade lock cylinder employs multiple antitheft technologies with unique design of the pin tumbler and vane structure, and is able to give high performance on preventing technical lockpicking.
Dual verification unlocking: Security is never forgotten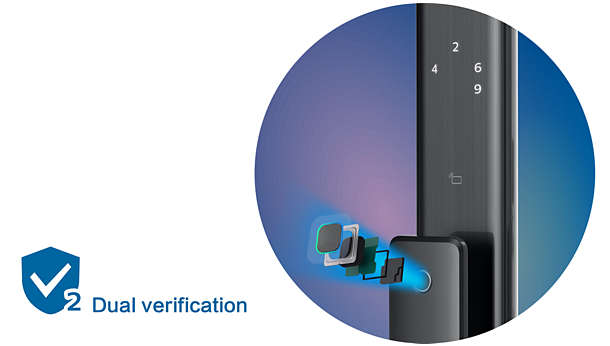 In dual verification mode, you can use a combination of any two factors (fingerprint, password and card) as the unlocking solution to ensure doubled security for your home.
Protect your password security in real time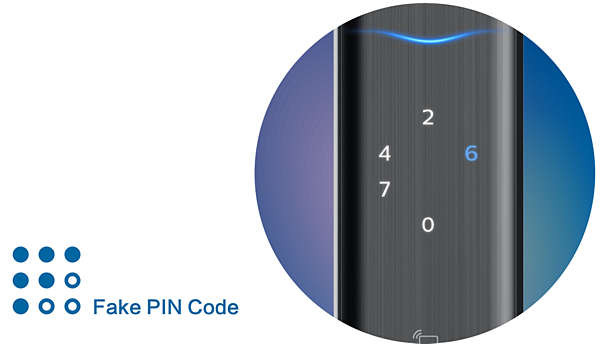 Philips EasyKey Alpha comes with the feature of Fake PIN Code technology which allows you to enter random number combinations to successfully get identified as long as there is consecutive input of the real password. This feature can effectively prevent peeping and safeguard your real password.
IML brushed finishing: Smooth and wearable, always like new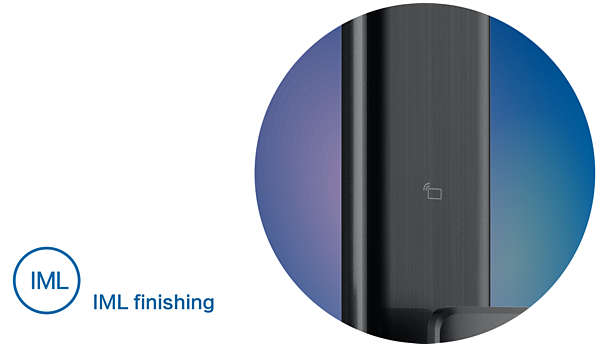 The IML brushed surface has the hardness higher than 2H. Besides, it's waterproof, moisture proof and can keep fingerprint residue out.
Intuitive fingerprinting: Unlock swiftly at one go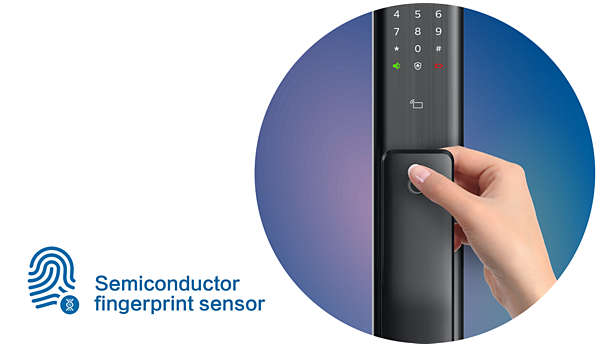 The fingerprint sensor is integrated in the push-pull handle so that when you hold the handle, your finger will naturally fall on the snesor. You can simply reach out and intuitively touch the sensor, then push to open after a successful fingerprint verification. The one-step unlocking feature will definately bring you a fast and convenient door opening experience.
Protect home security at all time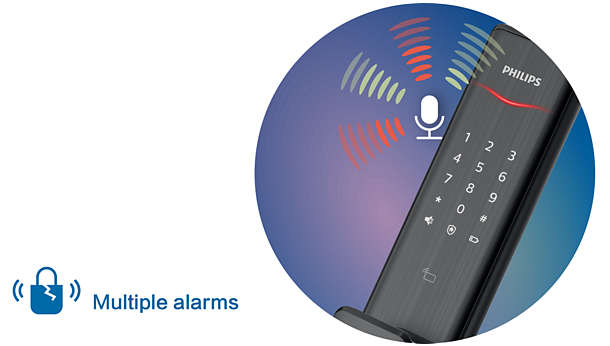 Philips EasyKey Alpha is featured with all-around alarm functions which not only improves the anti-theft level of your home and safeguard you and your family in real time, but also reminds you of the door lock status to create convenience for use.
One-key outside forced lock: Instant alarm upon inside unloc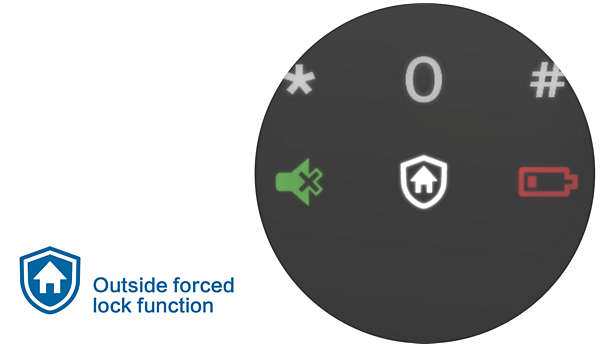 Before leaving home, you can touch the outside forced lock key to enable the function. In this mode, opening the door from inside the room will trigger an alarm. This feature can effectively warn you of security risks and upgrade the level of home security.
Patented full auto mortise: Unlock and open the door at one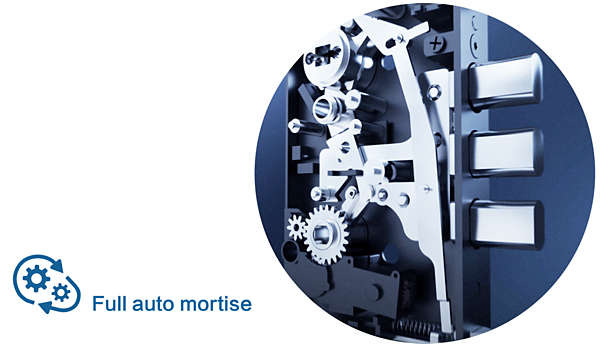 The upgraded full automatic mortise makes it possible for instant unlocking right after a successful verification. Once you are recognized, you can directly push or pull the handle to open the door, which greatly simplifies the use of your door lock and brings you a fast and convenient in and out experience.
Safe handle: No more safety risks, be reassured while away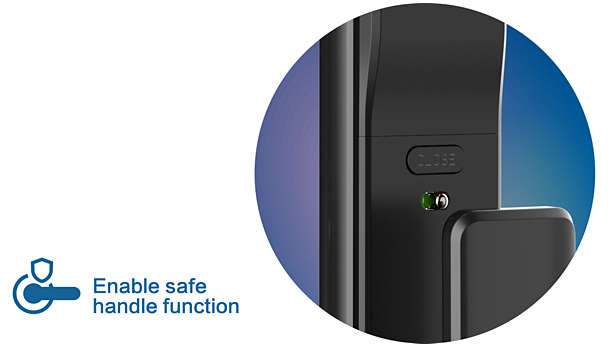 You can enable the safe handle function before you leave home. After the door is locked, the indoor handle will be fixed to ensure that nobody could open the door by pushing the indoor handle. This feature can effectively prevents unlocking from indoor, thus eliminating security risks and improves anti-theft performance.
Wireless network extension: Links to future smart life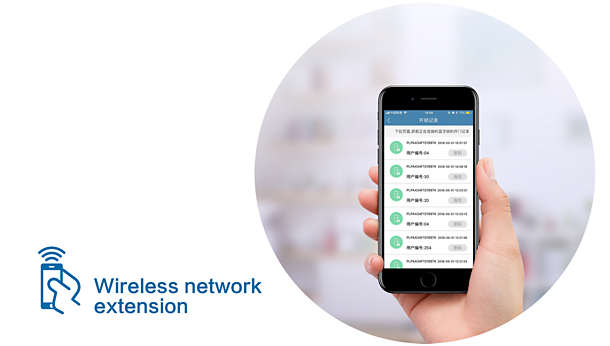 Connecting to the wireless network enables remote management of the door lock use and real-time monitoring of the door lock status. You can access to the using log of the door lock at any time to realize personalized management of the smart door lock.
NOTE:
Free Installation within Klang Valley and Major Cities in Malaysia

Installation usually takes between 2 to 3 hours to complete.

This product could be installed on some security door, you could send us your door lock image to [email protected] or

Whatsapp
* Optional Add-on module for network extension function
Warranty period is 3 years. During warranty period, under any circumstances of normal usage (as per user manual), shall the product malfunction will be entitled to free repairs by Distributor. If there is any problems with the product within Four (4) weeks of the warranty period, purchasers are entitle to a one to one replacement of the same product or a refund.

Installation is included only for BASIC door installation not requiring additional customized accessories or equipment. Installation for security doors could require some additional accessories or equipment to ensure all deadbolt locks are working accordingly and this could require additional charges for the additional accessories or equipment. Charges is dependent on degree of customization and is to be paid by client separately.

Installation is included only for service areas within coverage by Philips Digital Lock Malaysia authorized installer team.