Uchida UBH-57VCD Fire Resistant Safe (Dial Lock)
RM1,260.00
UCHIDA are manufactured with state-of-the-art technology and craftmanship to provide the best protection of your documents and valuables against the threat of fire & burglary.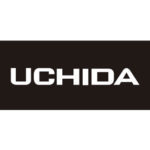 Description
Model: Uchida Fire Resistant Safe UBH-57VCD Dial Lock
Features:
1. Keylock + Dial & Combination Lock
2. Changeable password
3. Mounting hole : 1 floor mounting hole with bolt provided.
4. 2 Moving Bolts + 2 Fixed Bolt
5. Can fit A4 size documents and folders.
6. Can fit up to 3 arch files (with plastic tray & shelf removed)
7. Certified for 2 hours fire resistant (JIS Rating).
8. Made in Korea.
Specifications:
Model: UBH-57VCD
Dimension (external): 500H x 350W x 425D mm
Dimension (internal): 381H x 236W x 306D mm
Weight: 57kg / 121lbs
Capacity: 27.5 Litres
Fire Resistance (JIS rating): 2 Hours
Locking System: Keylock + Dial & Combination Lock
Accessories:  1 plastic tray, 1 adjustable plastic shelf, 1 pair of operational keys, 1 instruction manual
Warranty: 1 Year Warranty on Locking System (against manufacturing defects).