Uchida Fire Resistant Safe UBO-140E
RM2,990.00
UCHIDA are manufactured with state-of-the-art technology and craftmanship to provide the best protection of your documents and valuables against the threat of fire & burglary.
Out of stock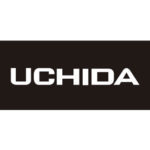 Description
Model: Uchida Fire Resistant Safe UBO-140E
Features:
1. Keylock + Programmable Digital Lock
2. Changeable password
3. Magnetic touch key available for overriding in case of forgotten password
4. LED Screen with backlit button
5. "Lo Ba"indication when batteries level is low
6. Wrong codes attempted 4 times will put the digital lock on hold for 5 min
7. 3 moving bolts + 2 fixed bolts
8. No Mounting hole.
9. Can fit A4 size documents.
10. Can fit up to 5 or 6 arch files.
11. Can fit laptops (up to 17").
12. Removable wheels (upon request).
13. A slide cover to protect the numbered keypad from the outsider.
14. Certified for 2 hours fire resistant (JIS Rating).
15. Made in Korea.
Spec:
Model: UBO-140E
Dimension (external): 750H x 530W x 510D mm
Dimension (internal): 540H x 390W x 345D mm
Weight: 140kg / 308lbs
Capacity: 72.7 Litres
Fire Resistance (JIS rating): 2 Hours
Locking System: Keylock + Programmable Digital Lock
Accessories: 1 lockable drawer ; 1 adjustable shelf ; 1 pair of operational keys ; 1 magnetic touch key
Warranty:1 Year Warranty on Locking System (against manufacturing defects).