Philips Easykey 5100 Fingerprint Digital Door Lock
RM1,338.00
Simple design, compact and thin. Widely suitable for installation on both inside and outside doors. No need to remove the traditional door lock, just throw away the keys and enjoy a private space of your own.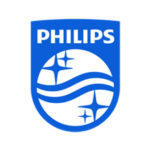 Description
Simple and compact body
Light body,simple installation,enjoy privacy
Auxilliary Handleless
Manual Touching Wake-up System
Auto Locking Function
farewell to era of a single key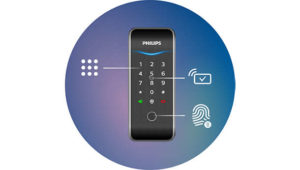 Philips 5000 series auxiliary lock can be unlocked by fingerprint identification, card identification and password verification. It changes the traditional way of unlocking with a mechanical key and helps you quickly enter a smart life.
enjoy the fun of DIY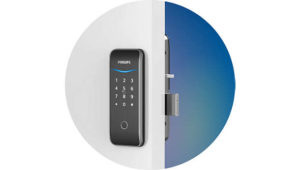 You can directly replace the old spherical lock, split lock etc with the 5000 series smart door lock, or you can install the 5000 series smart door lock while keeping the exisiting old lock. The lock has a variety of application scenarios: it can be used on inside and outside doors of a home, on the door of a studio or of an office, to easily create a private space.
brings you modern and simple visual enjoyment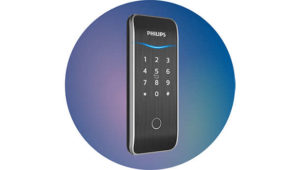 The compact and slim lock body is made by unique panel cutting process; comfortable curved lines combined with the deep texture of zinc alloy, create pure and elegant fasionable appearance.
for swift unlock and information safety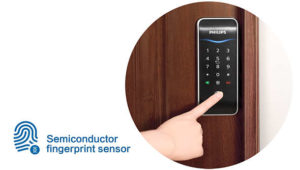 The lock employs a semiconductor fingerprint sensor with an identification speed of less than 0.2 second, which is fast and sharp. The identification is implemented by way of human skin temperature, capacitance value etc. Fingerprints can not be duplicated or copied, imitation. It can effectively prevent fake fingerprints or fingerprint film. You can enjoy smart, easy, fast and safe smart life.
protects password security in real time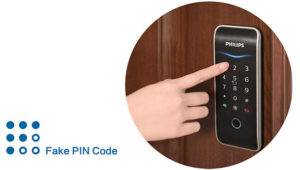 Philips smart lock employs fake PIN code technology which allows you to enter random number combinations to successfully get identified as long as there is consecutive input of the real password. This feature can effectively prevent peeping and safeguard your real password.
lets the family enjoy a quiet sleep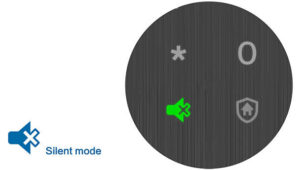 When you go back home late and don't want to disturb your family during their sleep, you can press the mute button and hold for 2 seconds to turn off the prompting voice at once. Silent operation gives your family the most heartwarming care.
NOTE:
Free Installation within Klang Valley and Major Cities in Malaysia

Installation usually takes between 2 to 3 hours to complete.

This product could be installed on some security door, you could send us your door lock image to [email protected] or

Whatsapp
Warranty period is 3 years. During warranty period, under any circumstances of normal usage (as per user manual), shall the product malfunction will be entitled to free repairs by Distributor. If there is any problems with the product within Four (4) weeks of the warranty period, purchasers are entitle to a one to one replacement of the same product or a refund.

Installation is included only for BASIC door installation not requiring additional customized accessories or equipment. Installation for security doors could require some additional accessories or equipment to ensure all deadbolt locks are working accordingly and this could require additional charges for the additional accessories or equipment. Charges is dependent on degree of customization and is to be paid by client separately.

Installation is included only for service areas within coverage by Philips Digital Lock Malaysia authorized installer team.
BROCHURE: philips digital lock brochure